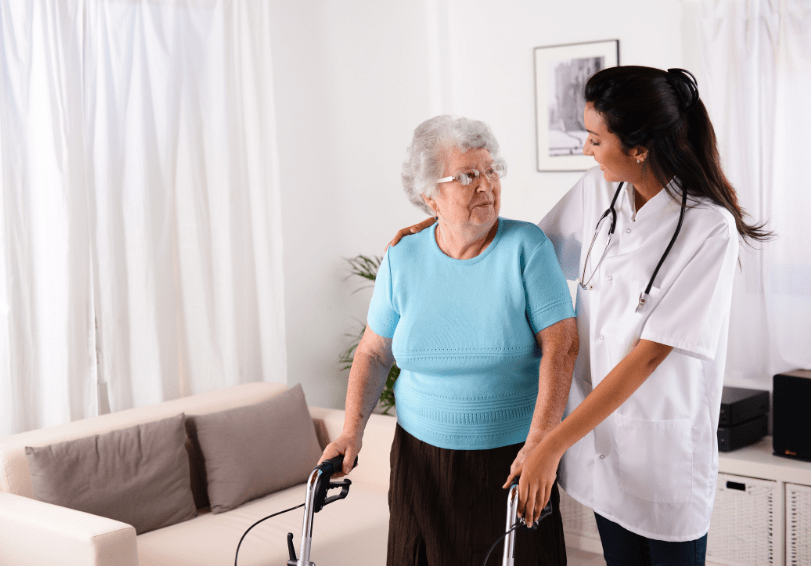 The importance of Home Physiotherapy in an ageing population.
The demand for healthcare services increases, as the population ages. One area of healthcare that is particularly important for older people is physiotherapy, which can help maintain physical function and independence. For older people who might find it difficult to get to a clinic or hospital for treatment, home physiotherapy in particular can be advantageous.
Here are some of the key advantages of home physiotherapy for the ageing population:
Better access to care: Home physiotherapy can help older adults who may have difficulty travelling to a clinic or hospital get better access to care. For people with mobility difficulties or chronic diseases that need long term treatment, this may be especially crucial. This may be due to a person not being able to stand up and transfer into a car seat due to muscle wastage and a lack of physical strength after a period of bed rest in hospital. Arranging wheelchair taxis can be expensive and stressful, people should not miss out on their physiotherapy treatment as a result of access issues.
Convenience: For people who have busy lives with caregiving duties or who receive care, home physiotherapy can be more convenient for older adults. People can avoid the stress and hassle of travelling to appointments and socialising with people when they are not feeling well by receiving treatment at home when it is most convenient for them in a more relaxing environment. Receiving treatment in your own home causes far less anxiety compared to clinical settings.
Person-centred care: By taking into account people's individual environment into consideration, home physiotherapy allows for more personalised care. This can help improve treatment outcomes as your physiotherapist is able to tailor your exercises and advice in your familiar surroundings and reduce the risk of falls or injury. Our physios can then help you do the essential things you need to do in your home to help maximise your independence.
Improved safety: Home physiotherapy can help older people feel safer since physiotherapists can offer advice and guidance on how to change the environment of the home to reduce the risk of falls. In addition, our physiotherapists work closely to teach caregivers and family members to use the mobility strategies and how to deliver the home-based exercises. This ensures the exercises can be performed under supervision when we are not around, in a familiar and safe environment, reducing the risk of injury.
Improved quality of life: Home physiotherapy can enhance a person's general quality of life by preserving physical function and independence. This can lead to more engagement in everyday activities by increasing mobility, reducing pain and building people's confidence.
Overall, home physiotherapy can be a valuable tool for the older people, helping to improve access to care, convenience, safety, and quality of life. By working with specialist home physiotherapists from The Caring Physio, older adults can maintain their physical function and independence, allowing them to live more healthy, active and purposeful lives.
If you have any questions about our home physiotherapy service then please contact us here ( link to contact page) and we would be happy to talk though how we can assist you.