We continue to provide our service through both face-to-face treatment sessions and virtual sessions. We want to reassure you that we are optimizing your safety and minising the risk of Covid-19 transmission as much as possible when we work in your home. We take the following precautions:
•
Before your first appointment, we have a phone conversation with you to establish that it is appropriate to carry a face to face treatment with you.
•
Before each session, we screen the patient and the therapist for any covid-19 symptoms to ensure the session can go ahead safely.
•
Our therapists all wear the appropriate PPE for the session
(mask, gloves and apron)
•
We practice hand hygiene measures
for infection control
•
We clean our equipment after each use
We follow updated guidance from the government and from our professional bodies and adjust our precautions to any new recommendations to ensure you can continue to have access to rehabilitation critical to your wellbeing whilst keeping us all safe. If you have any questions or concerns, please don't hesitate to get in touch.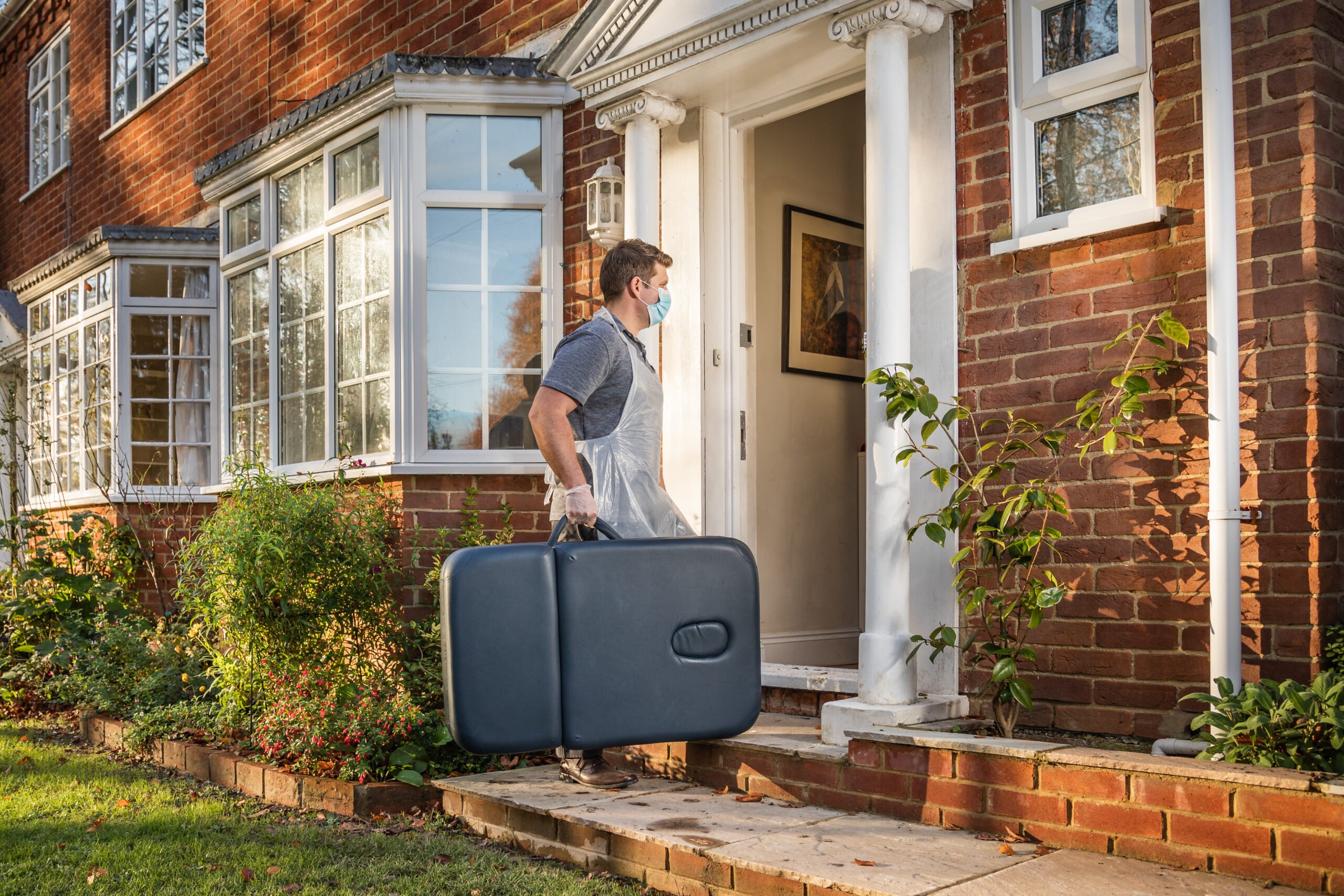 All of our assessments take place at your home. We want you to appreciate the value we can add to your recovery. We understand the importance of timing and want to help you make immediate recovery.
You can contact our friendly team by telephone or email.
We cover Berkshire, Oxfordshire, Hampshire, Buckinghamshire, Warwickshire, Surrey and the surrounding areas.