We have an outstanding team of caring Physiotherapists who represent our company values and seek to help you on your journey to full recovery.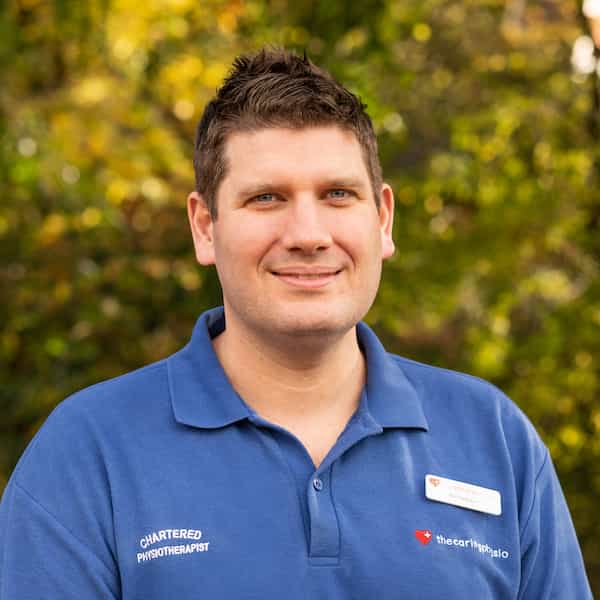 Will Ferguson
Will is the clinical director and founder of The Caring Physio. He graduated from the University of Brighton in 2007 with an MSc in Physiotherapy and has a BSc in Physiology.
He has a broad experience of different physiotherapy skills with a particular interest in Orthopaedic Rehabilitation, Musculoskeletal and Elderly Rehabilitation.
Will has worked as a physiotherapist in different countries including Kenya and Myanmar, and when he returned to the UK he wanted to set up a company that would help older people at home and in care homes.
" I really enjoyed helping older people improve their mobility and independence, it's not right that people that age have to wait a long time for help. I wanted to start a company with excellent physios who care and can make a difference in people's lives". 
Interesting fact:
Will used to run a rugby foundation in kenya, teaching children the values of the game through a life skill programme.
Nicole Slement
Having qualified as a Physiotherapist in South Africa in 2012, Nicole gained experience in various fields including neuro rehab, orthopaedic rehab, ICU and musculoskeletal physiotherapy. Since moving to the UK in 2015 I found myself drawn to community physiotherapy.
"I enjoy working in the community as I feel that treating people in their own homes is the most comfortable for them, the best place for functional rehabilitation and allows the family to be involved when needed. It also allows me to really get to know each individual and what is important to them. I have a special interest in working with older adults, Parkinson's disease and falls prevention."
Interesting fact:
Nicole lived in Dubai between the ages of 7 and 14. She likes to stay active in her spare time doing Pilates, yoga and the odd Ballet lesson.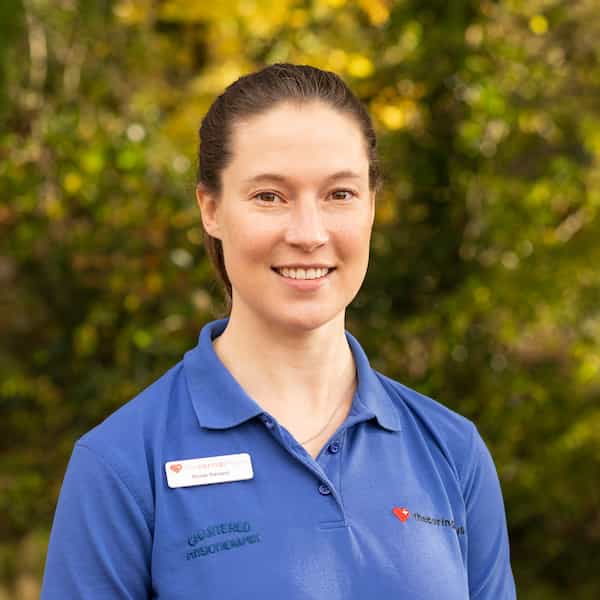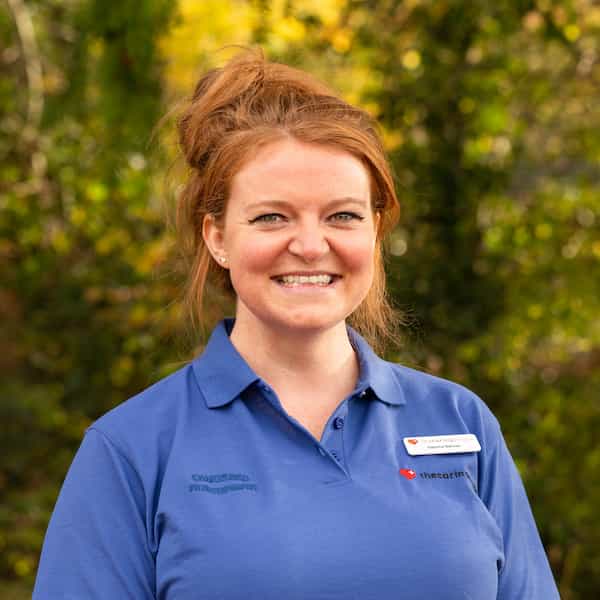 Gemma Barnes
Gemma graduated in 2008 with a first class honours degree in Physiotherapy. She went on to have a successful career as a Military Physiotherapist.
Working in many different environments around the world, including the Defence Medical Rehabilitation Centre (Headley Court) in the fields of Complex trauma, Amputee rehab and Neurology.
Upon leaving the Military, she provided rehab for veterans and this rekindled a passion for working with older people. Gemma now specialises in frailty and believes that no one is too old for rehab, she enjoys helping people from a variety of different backgrounds to fulfil their potential.
Interesting fact:
Gemma enjoys dressmaking and made costumes for the opening ceremony of the 2012 Olympic Games, as well as sewing scrubs for the NHS during lockdown.
Vicky Hall
Since qualifying in 2005 Vicky spent many years working in the NHS and is skilled in all areas of physiotherapy including senior management, running the therapy team in a London NHS trust hospital.
She is a specialist in neurological rehabilitation and will bring her wealth of experience, knowledge and energy to your sessions.
Vicky has a passion for helping people achieve the quality of life they have the potential to live and can guide your rehabilitation and adaptations to suit your personal goals.
Interesting fact:
Vicky can identify approximately 20 different tractor brands from 100m away!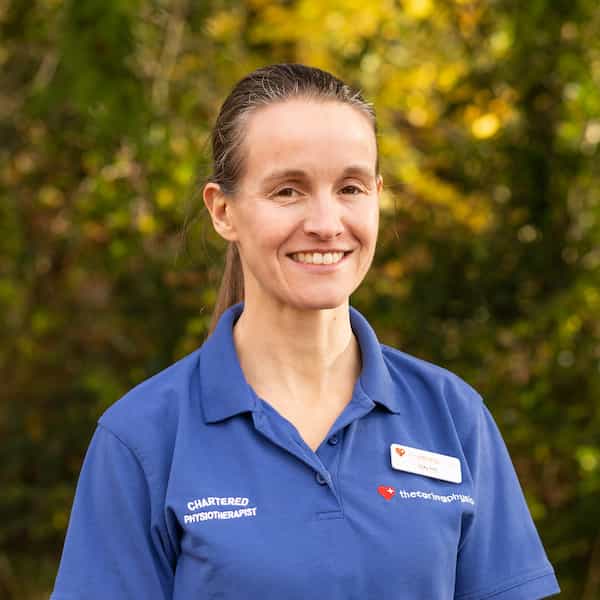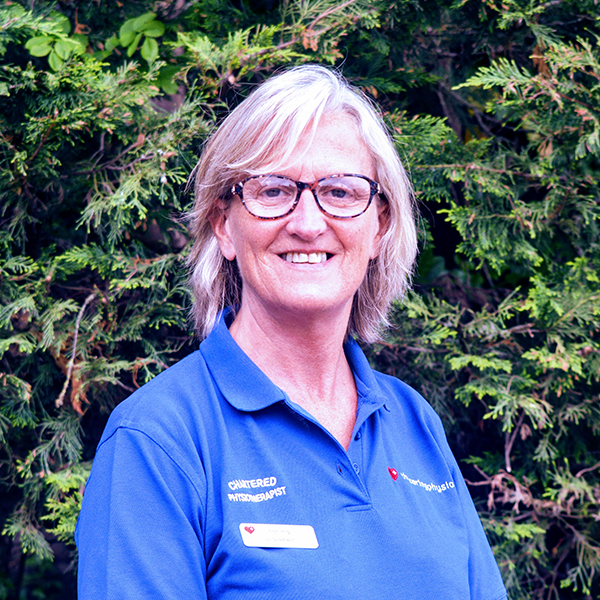 Jill Nussbaum
 Based in Warwickshire with over 30 years of physiotherapy experience, Jill has worked in many areas of physiotherapy including paediatrics, post-operative orthopaedic rehab, neurorehab, elderley care and community physiotherapy.
Jill has also been part of several clinical trials ran by the University of Warwick, looking at the effectiveness of physiotherapy intervention in older people, and she held a post as the lead physiotherapist at The Royal Star and Garter Care Home in Solihull for 10 years.
Jill really enjoys learning new things and has enjoyed treating complex poly-trauma cases, providing rehab after joint replacements and helping people manage their independence living with Parkinson's Disease.
Interesting fact:
Jill loves dogs and loves walking her 2 energetic Border Collies, she used to work in the RAF looking after RAF police dogs.
Caroline Muscat
Caroline graduated from Southampton university in 2012.
She has experience with cancer patients, medicine for the older person, falls prevention and end of life care. She has a particular interest in orthopaedic rehabilitation, working in care homes and in the community, and also on the orthopaedic ward of a private hospital in Southampton
During the Covid pandemic, Caroline was seconded by the NHS, gaining further experience looking after surgical and cardiac patients both in intensive care and on the hospital wards.
Interesting fact:
Caroline is a self-confessed beachaholic and when she's not physio-ing, you'll find her either on or near the water. She's a keen swimmer and sailor who spends many a weekend on the Isle of Wight or down on the beautiful Dorset coastline.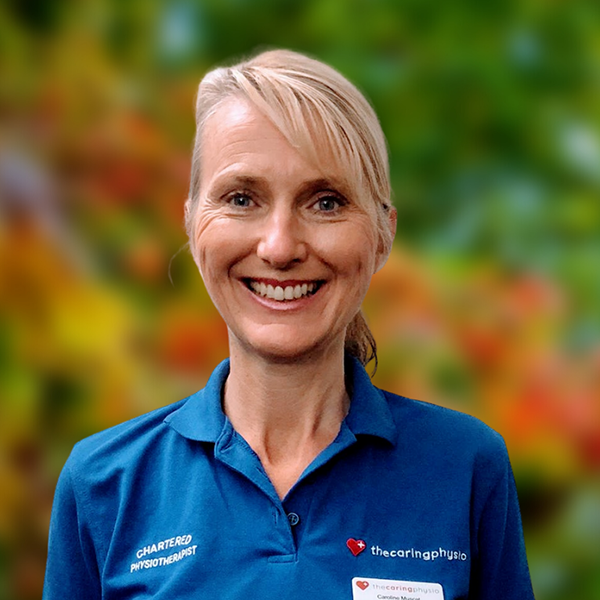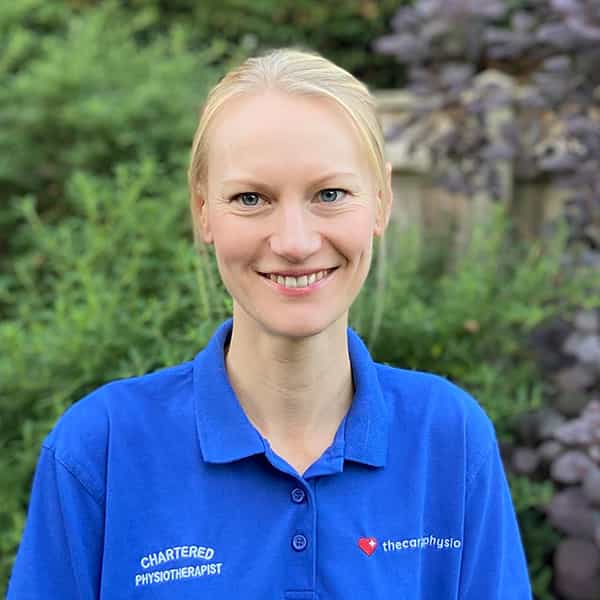 Christina Oldfield
Christina is our Home Physio Coordinator and will help facilitate your referral, answer your questions and concerns and connect you with one of our excellent physiotherapists.
She also works as a community physiotherapist for The Caring Physio. She graduated from Southampton in 2009 as a physiotherapist and also has a BSC in Psychology. She has experience in many areas of physiotherapy with a particular interest in orthopaedics, pulmonary rehabilitation and falls prevention. Christina specialised in physiotherapy for older people whilst working in the NHS and also worked for many years in a team who provided physiotherapy support during the transition from hospital to home.
"I have always felt most passionate working with older people, assisting them reach their full functional potential and working together to overcome barriers such as fears or lack of confidence. I follow a holistic approach and believe that being in your own home can help identify what everyday problems or challenges you face, making the treatment much more meaningful and individual to you."
Interesting fact:
Christina enjoys singing as part of a choir, can play the violin, guitar and ukulele.
Matthew Woods
After graduating with a BSc in Neurobiology and MSc in Physiotherapy, and whilst adapting knowledge from a sporting background, Matthew has been able to combine his learning throughout his practices and splits his time between his NHS job and working for the Caring Physio in Oxfordshire..
Matthew has worked in multiple community and ward-based settings as a physiotherapist,
encompassing a diverse population of patients ranging from neurological disorders to
musculoskeletal injuries. "I love the challenge to understand my patient's problems and find a way to work alongside people and empower them to make improvements"
Interesting fact:
Matthew used to be a professional road cyclist based in Italy, and still rides his bike today.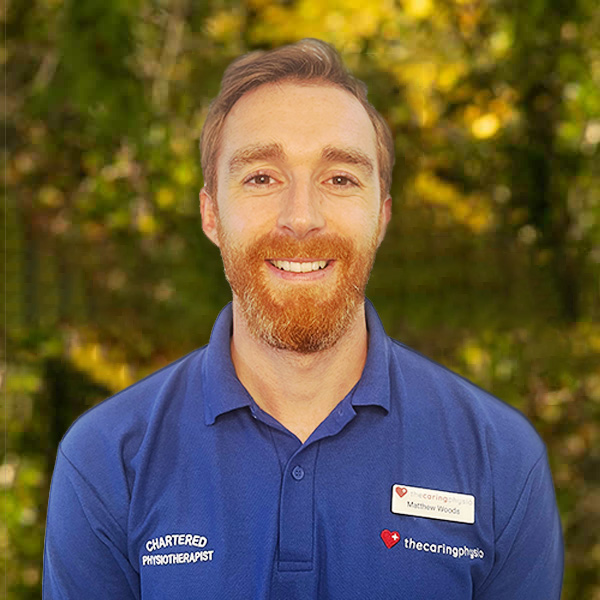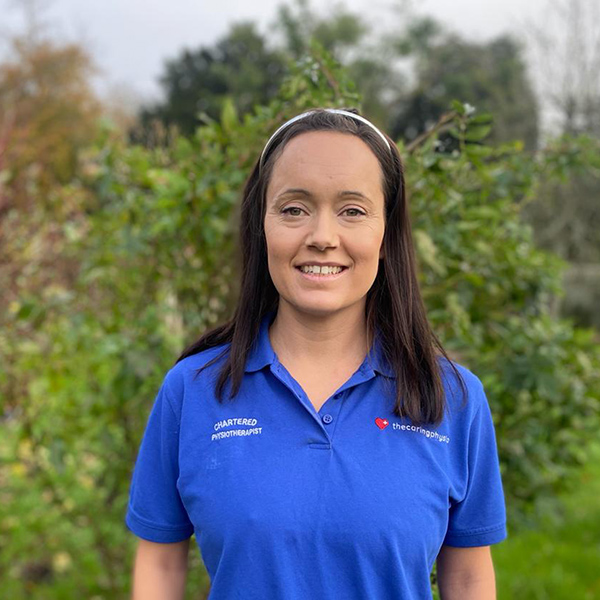 Hannah Butler
Hannah graduated in physiotherapy from Oxford Brookes university in 2005.
She has had a broad experience of physiotherapy in a variety of settings, which she feels allows her to be aware of the wider context and is passionate about considering the whole person.
Hannah's main areas of focus are falls prevention with older individuals, and clinical Pilates for a variety of musculoskeletal and neurological conditions. She enjoys home visit physiotherapy and worked closely with Occupational Therapists in the community whist in the NHS and enjoys problem solving to allow older people to live well in their home environments.
Interesting fact:
Hannah loves spending time with children of all ages and is especially happy in a soft play!
All of our assessments take place at your home. We want you to appreciate the value we can add to your recovery. We understand the importance of timing and want to help you make immediate recovery.
You can contact our friendly team by telephone or email.
We cover Berkshire, Oxfordshire, Hampshire, Buckinghamshire, Warwickshire, Surrey and the surrounding areas.